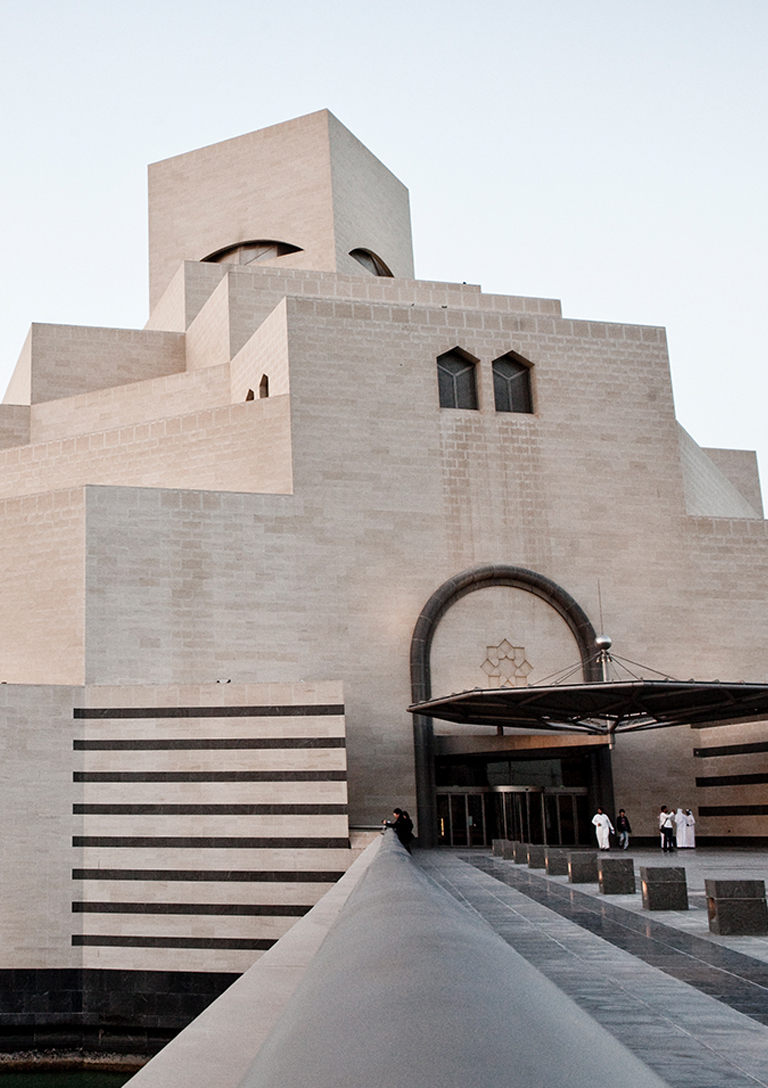 IDAM'S LOCATION
IDAM by Alain Ducasse is located on the fifth floor of the Museum of Islamic Art (MIA), an iconic Qatar landmark that offers impressive views of Doha's corniche and skyline. The Museum of Islamic Art (MIA) opened in 2008, housing one of the world's greatest collections of Islamic Art, to represent Islamic art and cultural objects from three continents over 1400 years. Designed by Pritzker Prize-winning architect I.M. Pei, MIA draws much influence from ancient Islamic architecture, notably the Ibn Tulun Mosque in Cairo.
As an IDAM guest, you can enjoy complimentary valet parking, which is situated near the museum entrance. Once inside the museum, you will be greeted by a host who will accompany you to the restaurant entrance.
We offer IDAM guests complimentary valet parking. Once you have arrived at the museum, you will be escorted to our restaurant via a private entrance.